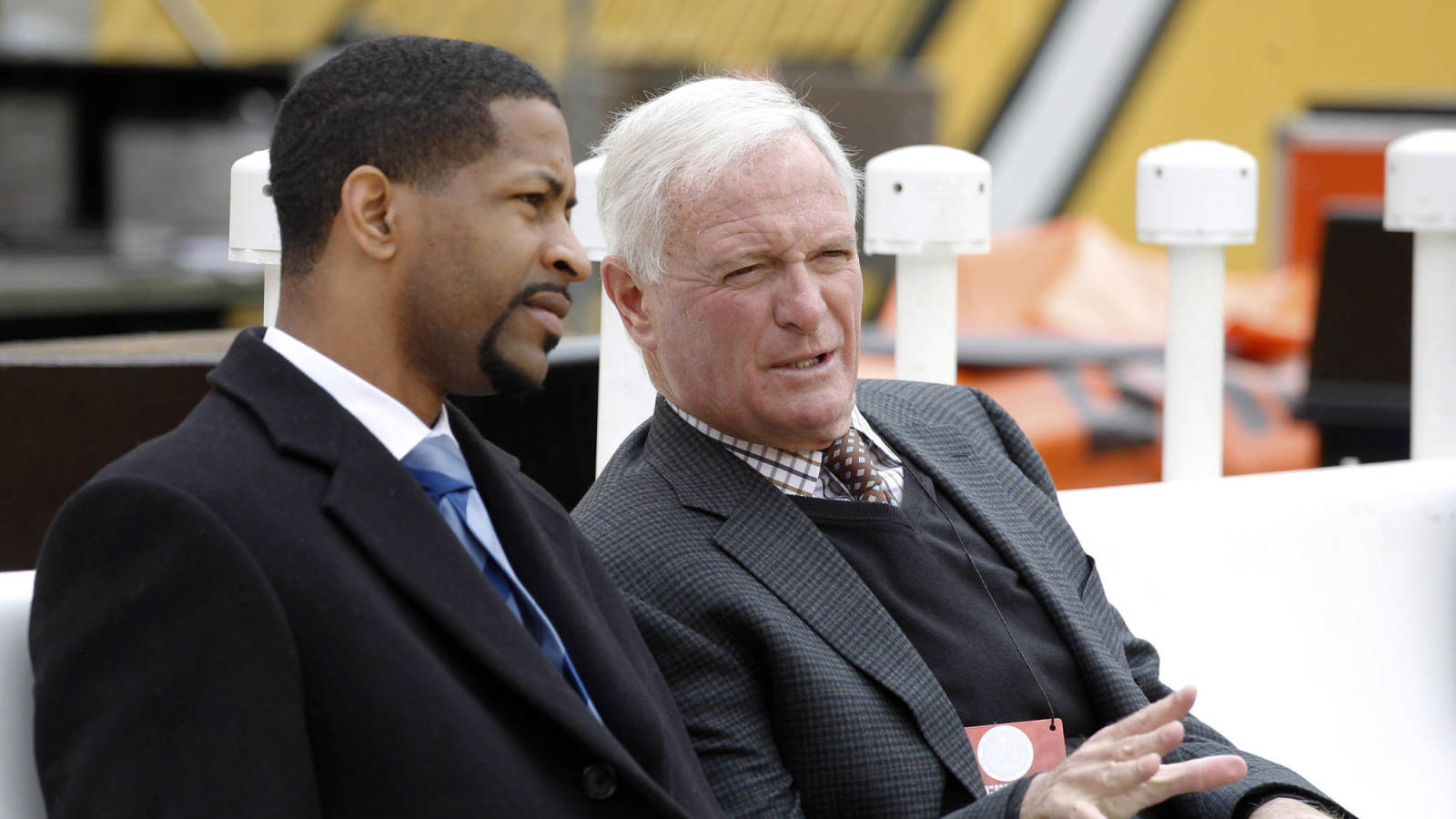 The Browns hired former Eagles' VP of Football Operations Andrew Berry to be their GM and EVP of Football Operations on Monday, and he will report directly to owner Jimmy Haslam, just like new head coach Kevin Stefanski and chief strategy officer Paul DePodesta. However, Mike Florio of Pro Football Talk thinks it's fair to wonder whether Berry will really have final say over roster decisions, as his contract says he will. Of course, in order to pry Berry away from Philadelphia, Cleveland needed to give him such power contractually, but whether Berry will be permitted to fully use that power is another story. Stefanski and DePodesta might not be keen on consistently yielding to Berry, who was probably Cleveland's No. 2 choice behind Vikings exec George Paton.
In 2019, the Ravens made a number of in-season signings to bolster their defense that ended up paying major dividends. Baltimore has already inked one such acquisition, L.J. Fort, to a two-year extension, and Jeff Zrebiec of The Athletic believes Baltimore could also look to re-sign OLB/DE Jihad Ward and DT Justin Ellis.
Many have noted the Ravens' need to add pass-rushing talent, and much of that discussion has focused on edge rushers. But in the same piece, Zrebiec says Baltimore will think long and hard about selecting a quality pass-rushing interior defensive lineman if one is available near the end of the first round. The Ravens haven't really had such a player since the heyday of Haloti Ngata.
Paul Dehner Jr. of The Athletic lays out a number of moves he believes the Bengals should make this offseason. The entire piece is worth a read for Cincy fans, but one move that Dehner thinks is especially likely to come to fruition is an extension for running back Joe Mixon. We recently heard that director of player personnel Duke Tobin would explore a new contract for his RB1, and such a deal won't be cheap.
Published at Tue, 28 Jan 2020 03:04:28 +0000
Source: https://www.yardbarker.com/nfl/articles/now_that_the_browns_have_a_new_gm_who_will_really_call_the_shots/s1_14819_31156871