Netflix is now more popular than traditional TV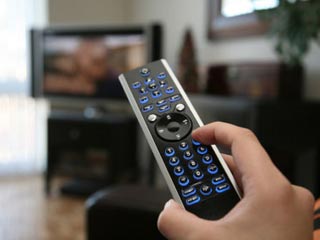 By Liam Mathews,
Ask any millennial and they'll tell you: Netflix is TV now.
A new study by investment firm Cowen & Co. obtained by Variety finds that the streaming video service is now the most popular way to watch entertainment content using a TV (as opposed to a mobile device or computer).
Variety reports that for the survey of 2,500 American adults conducted in May, Cowen & Co. asked, "Which platforms do you use most often to view video content on TV?" Netflix earned the top spot with 27 percent of total respondents, followed by basic cable at 20 percent, broadcast at 18 percent and YouTube at 11 percent.
Netflix's dominance was even more pronounced among millennials aged 18-34, with 39.7 percent of respondents in that demographic saying Netflix is usually their first choice, well ahead of streaming competitors Hulu (7.6 percent) and Amazon (3.4 percent) as well as second-place finisher YouTube (17 percent) and linear TV (a combined 23.6 percent for broadcast, basic and premium cable).
Orange Is the New Black, Shameless and More Are Coming to Netflix in July
Among people who subscribe to traditional pay-TV service, basic cable is still most popular, with 26 percent of respondents saying it's their first choice, but Netflix was right behind with 24 percent.
This study is further evidence that we're heading toward an all on-demand entertainment future. Prepare yourselves accordingly.
Published at Tue, 03 Jul 2018 17:30:00 +0000