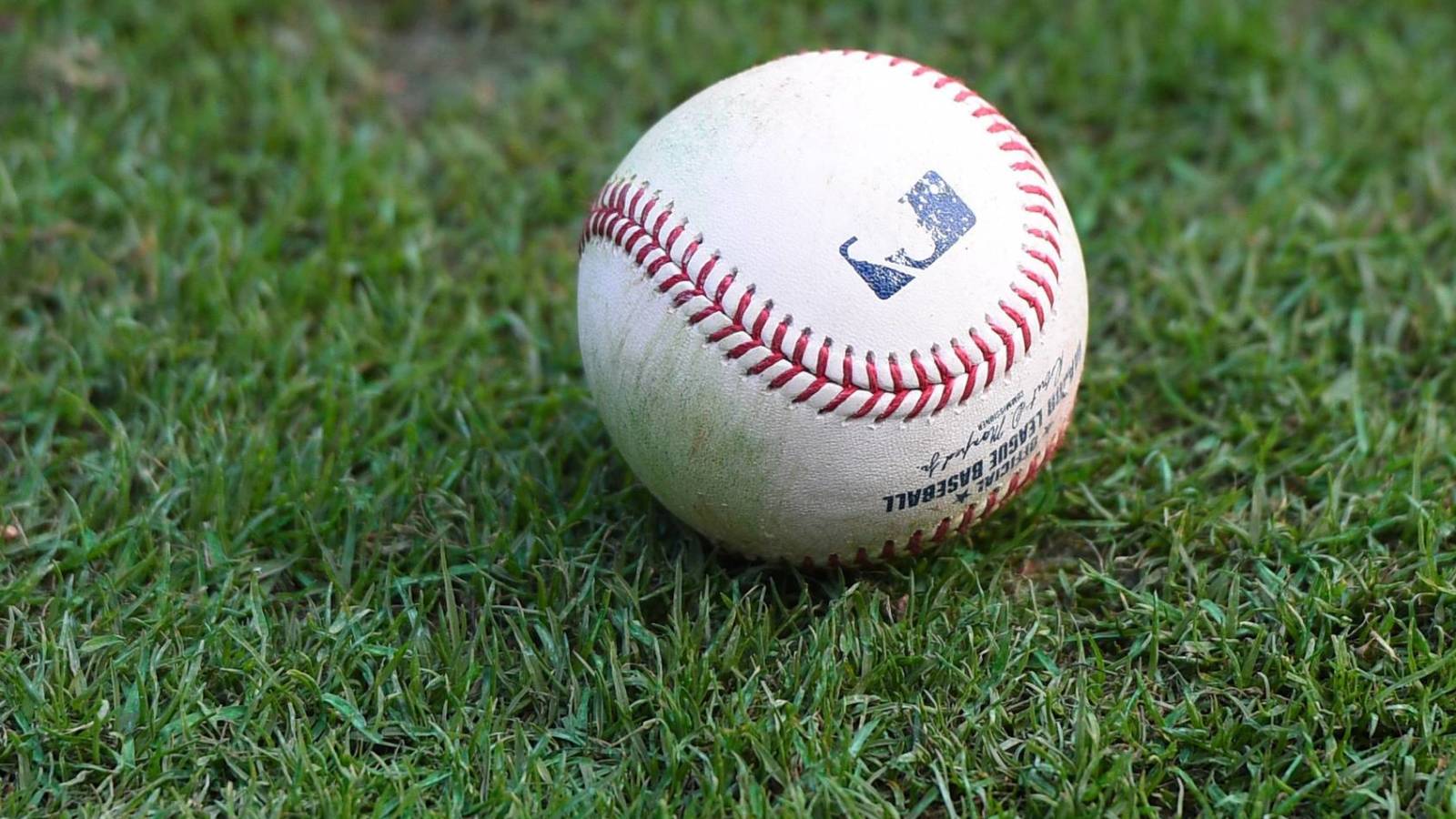 Major League Baseball games won't be played until mid-May at the earliest, but there's still plenty of baseball content to consume online. Here are great baseball time-wasters to help you muddle through social distancing during the coronavirus pandemic:
Myriad baseball articles published in the past 15 years or so owe Baseball-Reference a debt of gratitude. That they have compiled such a vast wealth of statistical information in one place — mostly for free — is a gift to fans. You can easily lose hours of your life down a B-Ref rabbit hole, just clicking from link to link.
Its greatest creation is the Play Index (which does require a subscription). It allows you to search the site's tremendous database for virtually any query you can think of. Did you know Charlie Blackmon holds the season record for triples (14 in 2017) by a player who weighs more than 220 pounds? Or Mookie Betts has the most career stolen bases against a left-handed pitcher without ever getting caught (35)? Or that Earl Moore of the 1904 Cleveland Naps surrendered an unearned run in 10 straight appearances? There's no reason to care deeply about any of this except for personal amusement. But that's the whole point, isn't it?
Statcast Data Visualization
Some of the coolest, most cutting edge tools in baseball analysis come from the Statcast team. Its dizzying displays depict so much of what happens on a baseball field, like this 3-D imaging of Clayton Kershaw vs. the Nationals on Oct. 9 or this pitch highlighter showing the results of every Jacob deGrom offering. You can check the flight path of each Vladimir Guerrero, Jr. blast from the 2019 Home Run Derby. Or this breakdown of Javy Báez's infield defense. They even show fabulous scrollers to tell you what they're working on next. You could explore their awesome toys all day.
FanGraphs 'THE BOARD'
Who doesn't like prospects? The "who's next" of baseball has become a cottage industry. Baseball America spearheaded this fascination, and now nearly every major site takes a crack at scouting and ranking prospects, including Baseball Prospectus, ESPN, MLB.com, The Athletic and many more.
While every site presents similar information, and each scout has slightly different player grades, nobody organizes this information for the reader as well as FanGraphs. "THE BOARD" is comprehensive of nearly all noteworthy prospects in the game. It's also searchable and customizable to yield whatever information you seek. The default setting presents the overall top prospects, but if you wanted to find out about the Yankees' best second base prospects, as an example, it's only a few clicks away.
Pitcher List GIF Library
We could talk about all the numbers behind a Gerrit Cole slider — such as the velocity, location, horizontal and vertical movement and pitch frequency — or you could watch it in action, sawing off Ben Gamel. The same goes for an Aroldis Chapman fastball, a Zack Greinke curve, a Hyun-Jin Ryu change-up or a Yu Darvish cutter. Have fun exploring (unless you're a hitter).
Baseball Prospectus All-Decade WARP Team
BP has been at the forefront of sabermetrics for a quarter-century, pioneering stats and lines of thinking that have forever altered how we view the game. However, one of its newest features is a nifty tool for finding "all-decade" teams. The concept is explained in this recent article by Joshua Silver. (How lighthearted we were back in the pre-quarantine days.)
Apparently, the All-1950s team features an outfield of Willie, Mickey, and The Duke Richie Ashburn! Cal Ripken, Jr. didn't crack the All-Orioles team, but Adam Jones did. Basically, it's designed to see how much you can infuriate yourself.
Yardbarker and Sporcle Quizzes
Since you can't go play trivia games at the bar (seriously, stay home), Yardbarker's quizzes have you covered. We all like to think we know more than the average sports fan, so test yourself on hundreds of quizzes and see if you can consistently beat the average score. Once you finish those, check out even more quizzes at Sporcle.
Alex Chamberlain's Pitch Leaderboard
Alex Chamberlain, a fantasy baseball writer for FanGraphs, created a free-to-the-public database of … well, pretty much everything you would want to know about every pitch thrown by every pitcher. It's easy to search for, say, the largest wOBA-xwOBA differential if any pitch in May of last year (Drew Pomeranz's knuckle-curve). Why would you need to know that? Who knows. Just jump on the database and play around; you're bound to uncover something interesting.
The Baseball Gauge
On its front page, The Baseball Gauge gives you the top five players in history born on this day, which is enough to check back every day. There's a lot more to explore, though, such as the All-1956 Team (or any season that piques your curiosity), the best five-season stretch by non-Hall of Famers over the age of 30, and recaps of every expansion draft in MLB history. Much like Baseball-Reference, it's a great site to fall down a statsy rabbit hole.
Published at Sun, 15 Mar 2020 17:47:00 +0000
Source: https://www.yardbarker.com/mlb/articles/how_to_connect_with_mlb_while_keeping_your_distance/s1_13132_31573130