HBO renews Insecure and Ballers, Melania Trump and Elizabeth Warren's favorite shows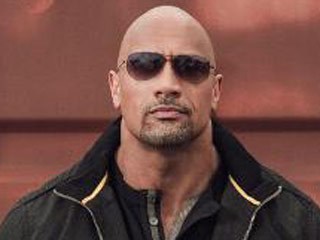 By Liam Mathews,
On Thursday HBO renewed its summer comedy series Insecure and Ballers for fourth and fifth seasons, respectively.
Insecure follows Issa (Issa Rae) and Molly (Yvonne Orji) as they try to navigate the choppy emotional waters of dating and working as black women in Los Angeles. It's currently in the middle of its eight-episode third season. Rae recently joked in an interview that she would cancel her own show if she found out Melania Trump was a fan. The First Lady's press secretary said she was, to which Rae replied "Melania or the double?" Rae's not gonna let Melania Trump win.
Melania or the double? https://t.co/x2KE3RmjDt
— Issa Rae (@IssaRae) September 5, 2018
Ballers stars Dwayne "The Rock" Johnson as Spencer Strasmore, a retired football player who becomes a financial manager to athletes. It's in the midst of its nine-episode fourth season. Ballers is left-leaning senator Elizabeth Warren's favorite show, and the Rock loves having her as a fan.
I appreciate the love Senator Warren. Enjoy our new season tonight and you have a big Rock sized hug coming when I see ya ?????????? @BallersHBO https://t.co/C3sS9RtL4Y
— Dwayne Johnson (@TheRock) August 13, 2018
Ballers airs Sundays at 10/9c on HBO, followed by Insecure at 10:30/9:30c.
Other Links From TVGuide.com
Published at Thu, 06 Sep 2018 18:30:00 +0000