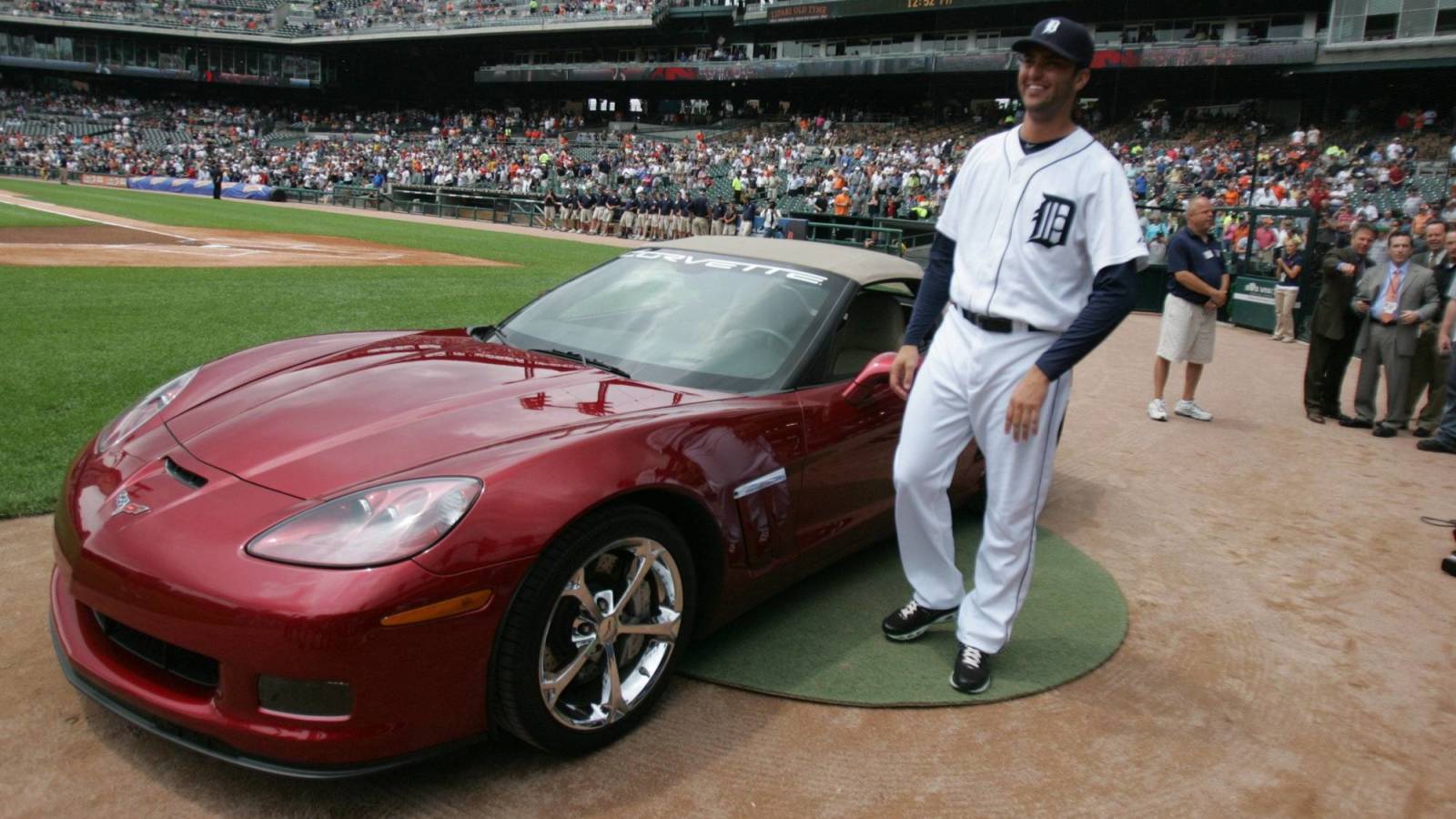 You know Armando Galarraga pitched a perfect game for the Detroit Tigers versus the Cleveland Indians on June 2, 2010.
Everybody watching what should've been the last out of the game live either in-person or via television immediately knew Galarraga earned his place in MLB history books; except for umpire Jim Joyce, who made one of baseball's biggest blunders of the 2000s:
Nearly a decade after that fateful day, both Galarraga and Joyce are petitioning MLB to right the wrong and fix the blown call.
Cody Stavenhagen of The Athletic spoke with both men about the play that will forever link their careers, and Galarraga left no doubt he wants his legacy properly amended while he can enjoy the honor.
"I don't want to die, and then they'll be like, 'You know what, he threw a perfect game,'" Galarraga told Stavenhagen.
Joyce, who retired from MLB umpiring in 2016, has Galarraga's back even though it's unlikely the league will acquiesce.
"I agree with him," Joyce said to Stavenhagen. "I agree. Because he did it."
It's no surprise the pitcher and umpire are on the same page. Joyce apologized to Galarraga soon after learning of his error, and the two came together to write a book published in 2012 entitled "Nobody's Perfect: Two Men, One Call, and a Game for Baseball History." As Stavenhagen wrote, though, no recent history of MLB changing such significant calls exists.
The infamous Thierry Henry hand ball. The pass interference that wasn't late in the fourth quarter of the 2019 NFC Championship. Game 6 of the 2002 NBA Western Conference Finals. For better or worse, officiating miscues, no matter how egregious, aren't overturned after the fact for the most part.
Galarraga knows all too well that being right matters little in these situations.
Published at Tue, 12 May 2020 22:46:00 +0000
Source: https://www.yardbarker.com/mlb/articles/armando_galarraga_umpire_want_mlb_to_recognize_2010_perfect_game/s1_13132_31975133